This update brings many and very important immediate improvements:
1) The number of false positives in error detection has been reduced up to 70%. And increased the ability to demarcate where an error is (boundary marking elements with "problems")
2) The error detection capacity of very small elements has been increased by 35% (SOT416, 663, 0402 and similar size components).
3) The network is more tolerant with elements with a very variable geometry (large electrolytic capacitors, tall elements on the PCB) They are not longer (mostly) tagged as "faulty":
4) Added 2-color error masks alternatives (apart from red: blue and green) to facilitate spotting the position of faulty elements on different PCBs materials. Selectable from the webAPP next to the user and password fields (MASK).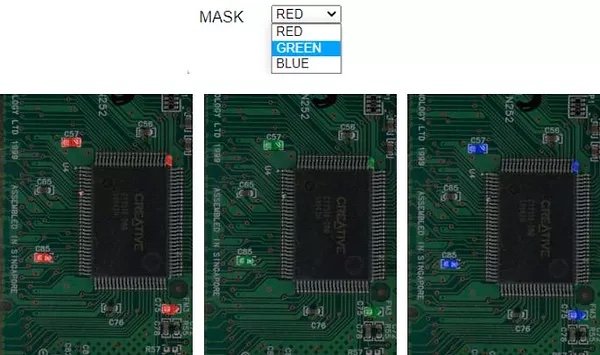 5) Processing time has been reduced by 15-18%
6) The accuracy of the translation and rotation algorithm of the PCBs in the photographs has been improved by increasing the error detection capacity.